WHO WE ARE
Our philosophy is simple: results are everything.
When we say we value people – we mean it. Our teammates are our partners in success, and so are our clients. Our company culture is collaborative, creative, and built entirely around providing quantifiable results for our partners.
Paul Burg
Co-Founder and President
Ryan Buell
Co-Founder and CEO
J'enay Buell
Chief Marketing Officer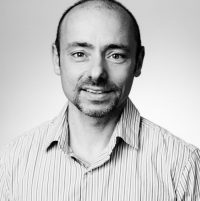 Alex Viderman
Chief Technical Officer
Doug Davis
Vice President, Advertising
Jason Jugert
Director, Strategic Partnerships
Lauren Von Stroheim
Operations Manager
Landyn Milburn
Director, Analytics & Data Science
Shannon Adams
Director, Search Management
Julia Griebel
Marketing Manager
Tori Ashe
Senior Programmer
Matt Bailey
Data Entry II
Brandon D.
Jr Data Analyst